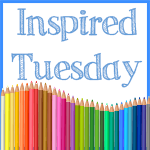 What inspires you?
For me, family. Today, I want to share with you some photos... These are of my grandma. She passed away about 10 or so years ago, but her birthday was on Sunday, and, well, she's been on my mind.
This is my Grandma Mary.
family name; Broccoli (no kidding...)
And I miss her.