I've decided to start posting mine and my son's DIY projects. We do a craft night once a week, and some of the things we do are so cool, I have to share them with you!!!
Every so often, I'll find a DIY project that is so awesome I have to share it, but I haven't done it myself.. I'll still share it with you!!!
Here's a very cool
DIY necklace/earring wall holder.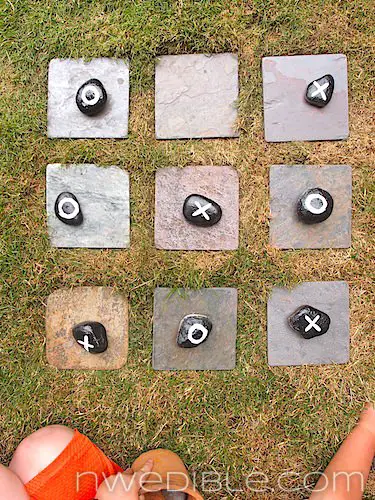 DIY
Garden Tic Tac Toe
Here are a few (at other blogs) that are SOOOOOO cool!!! But since they require more than I can give to a project, I won't be doing them... let me know if you do them!!!
DIY concrete planters. Yes, I said it... she made them herself. Check it out
!
Here's another really cool idea... found this picture on Northwest Edible Life's facebook page:
I love this!!!!!!