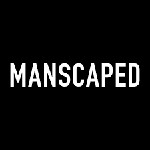 My husband Ray is 66. He has always shaved his beard, but never considered shaving... Anything else.
So when I brought him the lawnmower 3.0, he looked at me like I was crazy! 😂
I promised him if he tried it, we'd leave his man-parts... Unscathed. While many men do "manscape" their twig and berries... Mine prefers to stay looking like a bush. 😜
One thing about my husband, that he'll freely admit is, to him, hair on a woman is a turn on. It was weird, when we first got together, to not shave my legs, because he thought it was sexy.
When my husband asked me to stop shaving my legs, it started out uncomfortable... I felt like everyone knew, and they thought I was gross. I had a hard time wearing shorts, and if I wore a skirt, I put panty hose on, so it wasn't as noticeable. (He LIVED the way my unshaven legs looked in a pair of hose though)
Now, 19 years later... It is freeing. It is easy. It is awesome. I don't have to bother with the nicks, the stubble and itchy legs, from shaving. Not having shaved my legs in almost 2 decades was amazing for me. I absolutely love not having to bother with it. It's as lso helped me not care about what others think of me. I've had such a problem with my self confidence, for so many years, that it really helped me gain control of it.
But, I wanted to test this baby out. So I waited a week, and first used it to shave my underarms, as it's a thin skinned, sensitive area. I was amazed at how gently it cut. I was able to get a close shave, over all of the curves, without so much as a nick, a pinch or a problem.
My husband has something that causes his hair to turn in, when cut. It means that he can never use a razor shaving his face, because he will have a chin full of painful ingrown hairs. This means he uses a trimmer set, always.
When I gave him the Lawnmower 3.0, he was a bit skeptical. It's not the full size clippers he's used to. However, he was willing to try it.
Not only was he willing, but to show just how easy they are to use, he let our 15yr old special needs son, trim his beard.
They are the perfect size to fit in your hand, gentle enough to trim anywhere, and precise enough to do whatever you want.
He liked the removable guard, that let him get a closer shave, without being TOO close.) see the pictures, the "stubble" is as close as he can go, without them turning inwards.
Here's some before and after pictures!
Ray is the most handsome man in the world to me. Seeing him, freshly shaven, takes YEARS off his face.
If he would shave his beard, he can EASILY pass for 40's...
Heck, I think I have more gray hair in my head, then him. 😒😂
Tell me I'm wrong!!! ❤️
I have seen my husband trim his beard many times over the years. He always uses a full size hair clipper set, that is big and bulky.
Watching our teen work so hard to get his father's beard perfect, going from right to left, measuring it, trimming one hair, to get it to match... It was a delight.
Manscaped Lawnmower 3.0 was easy to use, small enough for my own tiny hands, but strong enough to withstand the forest that is my husbands face.
Right now, Manscaped is offering 20% off your order... And this includes their
Perfect package 3.0
The Lawn Mower 3.0 - The cornerstone of a refined & elevated grooming regime

Crop Preserver - Ball deodorant uniquely formulated to help reduce odor for up to 24 hours

Crop Reviver - Refreshing ball toner spray infused with cooling aloe perfect for active lifestyles

Magic Mat - Set of three disposable shaving mats

The Shed - Luxury travel + storage bag

MANSCAPED Boxers - Get comfy in these soft, chafe-relieving boxer briefs
The Weed Whacker Luxury Nose + Ear Hair Trimmer - For Dad :)
Introducing our revolutionary electric ear and nose hair trimmer, The Weed Whacker. This premium trimmer is a technological masterpiece, redesigning the traditional nose hair trimmer by focusing on maximum performance and comfort, and offering a sleek, ultramodern design.
Shears 2.0
- Slant Tip Tweezers

- Rounded-Tip Scissors

- Fingernail Clippers

- Medium Grit Nail File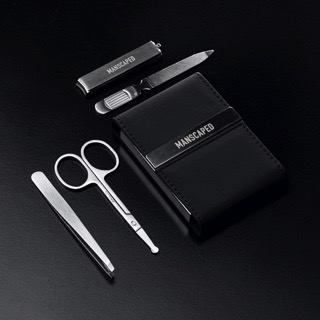 The Lawnmower 3.0 groin and body trimmer comes with a charging stand, a cord (you can plug it directly into the trimmer, or use the stand!) a guard, a bag and cleaning brush.
What's more, they've partnered with the Testicular Cancer Society, so they LITERALLY save balls!!
Go ahead and check them out. The hairy man (or woman!!) in your life will appreciate you. I know mine did!! ❤️
This post is sponsored by Manscaped. I received the item without cost to me, to test, and provide my unbiased opinion . Everything in this post, including opinions, reviews, jokes and memories shared are my own.