You heard me right... Groupon, who you already know as a major source of local and national deals, now does coupons!!
I love Groupon, and check them anytime I'm planning a local purchase, because they usually offer something grand that allows me to save money. I'll never forget the day that I spent $50 at a local kids place, only to find that I could've gotten that EXACT same package for $18.99 had I simply bought it through Groupon.
So now, I use them for EVERYTHING.
Well most of you know that around my part of town, I'm known by many as the "Queen of Coupons" (another story for another day.)
So when I heard that
Groupon is now doing coupons
, I had to jump, and quickly!!
Here's how it works:
You visit Groupon, and go to their coupon area. choose a merchant...and shop!! You can search by store, or by item type/category...
Now on to some AWESOME deals I've found!!!

The first thing that I noticed was
Microsoft Store
. My son is a HUGE Xboxer (is that even a word?) and has spent massive amounts of money there. So when I saw that I could save money, I got excited.
Today there are 46 total coupons available, with things like up to
50% off Microsoft deals
, and even one where you can get
4 YEARS of Microsoft Office for $79.99
. Seriously!!
I naturally gravitated to the ones that allow me to save money on Xbox, and boy, there's some great ones. First, you can use their Microsoft Rewards program to earn enough points for a FULL YEAR of Xbox Live... that in itself is amazing!!
The coupon that REALLY got my attention was the 60% off Xbox stuff! That includes full systems, games and even Lego Dimensions packs!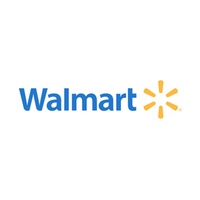 Visiting the Walmart Groupon coupon page, you can 'clip' coupons for items you purchase EVERYDAY, and print them to save massive amounts of money!
Just at a glance, there are $11 in coupons ON THE FIRST PAGE that I would easily use in any shopping trip!
"That's great." You say...but You're an online shopper...and you can't use printable coupons online. Well don't worry...Groupon has your back! You can simply chose the "online" box, and get access to tons of Walmart savings for the online buyer!
Here are a couple more coupons that you may love as much as I do!!!
Toys R Us:
Free Thermos with any $50 purchase
Ebay
: 409 coupons today... including
$10 coupon when you list an item!
Payless Shoes:
32 coupons available today!
40% off any single item with coupon code!!
Walgreens:
69 coupons available
save up to $300 with in store/online coupons!
In answer to your next question, NO, I do NOT get money if you shop with Groupon. I don't get any commission, percentages, perks or promos. I don't make a penny if you shop for EVERYTHING under the sun. (but I'd recommend it! School supplies are available now, and Walmart, Walgreens and Staples! -check out their sales!!)
I DID make a little money for posting their wonderful deals, but that's it. I'm not a spokesperson (although, would LOVE it...GROUPON hit me up!!!) but rather, I just really love their deals, and am honored to be able to post them to you.